Sex Toys: The Best 12 To Buy In 2021 For The Ultimate Orgasms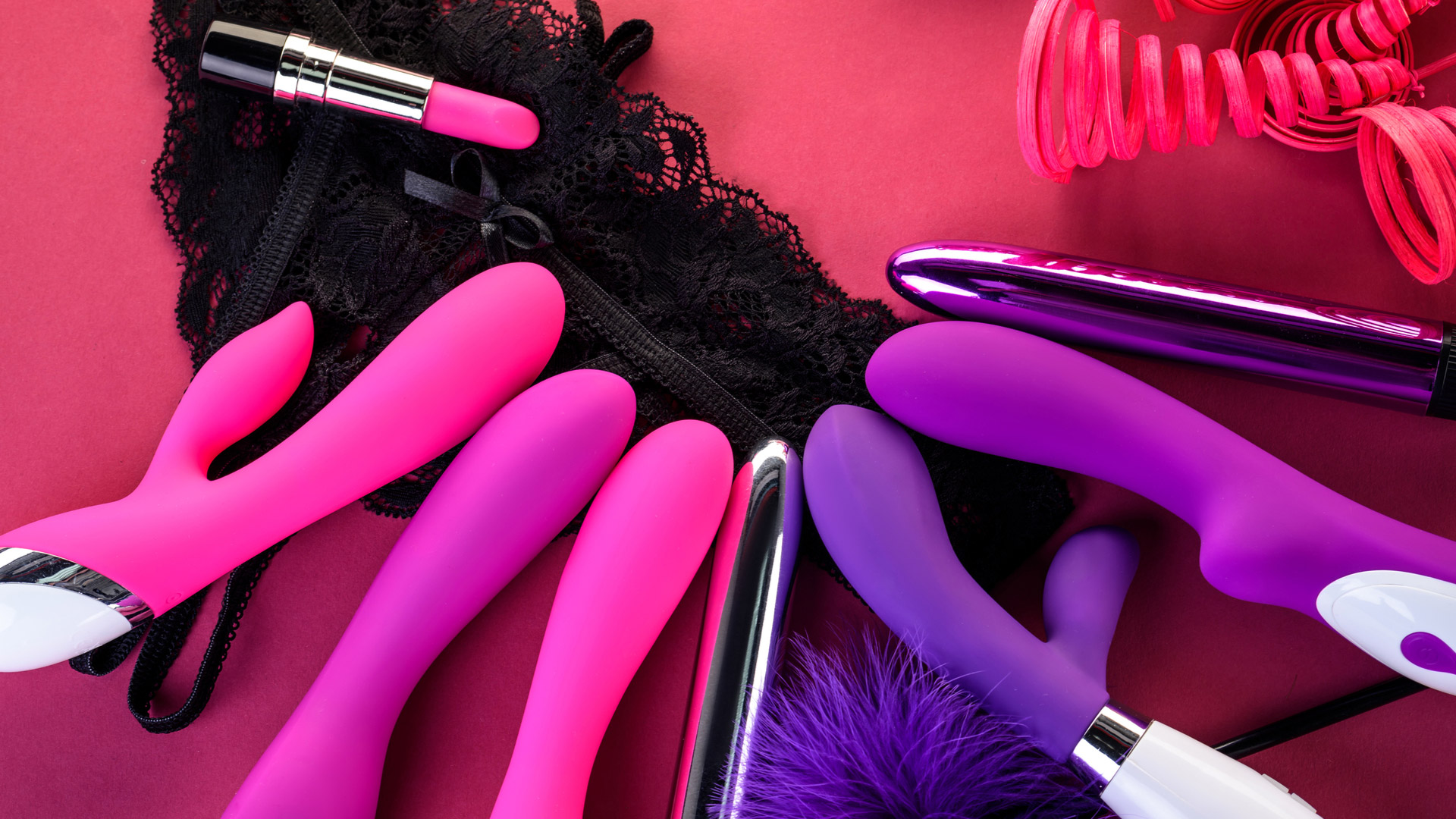 A lot of us love being single! But there's times where even those who've sworn off commitment, start to feel lonely. If you are stuck without a sex friend to help you release all that built-up aggression, the next best thing on the menu, would be a sex toy!
On a personal level, the benefits of having one of these in your drawers are quite surprising. Not to mention that the stigma that once accompanied them is no longer there. In fact, over the course of the past few years, sex toys have been recommended for mental as well as physical welfare. If you don't believe us, have a look at some of the benefits below:
Improves your sleeping pattern
Helps combat sexual dysfunction and fight anxiety
A great friend for those 'lonely' nights
Now you might be wondering...
What's the best sex toy for me?
There is a plethora of sex toys for any gender and sexual orientation, to be played solo or with somebody else! We have put together a list of the 12 best sex toys to buy for an amazing orgasm. Check out our list to find out which one would be the best fit for you:
It's an amazing 6-piece kit , which includes toys such as a bullet vibrator, a wand and a dildo.
You can use it when you are alone or with your partner! It's ideal for its versatility, and for those moments when you are full of sexual tension but don't know which one to use first!
So if your a person who loves a "Package Deal", then this sex toy kit is definitely for you!
What's the best sex toy for me?
There is a plethora of sex toys for any gender and sexual orientation, to be played solo or with somebody else! We have put together a list of the 12 best sex toys to buy for an amazing orgasm. Check out our list to find out which one would be the best fit for you:
2. Flight: Pilot Fleshlight
This is probably the best-selling sex toy in the world for men.
Fleshlights are designed for the experience of anal, vaginal, and oral sex. They are made in all sorts of textures allowing you to try the deepest sensational experience. This sex toy trend has gained such momentum, that nowadays you can find fleshlights based on the actual pornstars themselves!
So, cover your penis with some lube or gel and pick a pornstar!
3. Butt Plug (TangoWithUs)
This is one of the most versatile sex toys on the market.
Wonderful to maximize your orgasms during foreplay and anal sex. You can enjoy playing with it regardless if you are a man or woman.
Now if you want to spice things up in the bedroom a bit more, you can let your partner plug in and play too... if you know what we mean?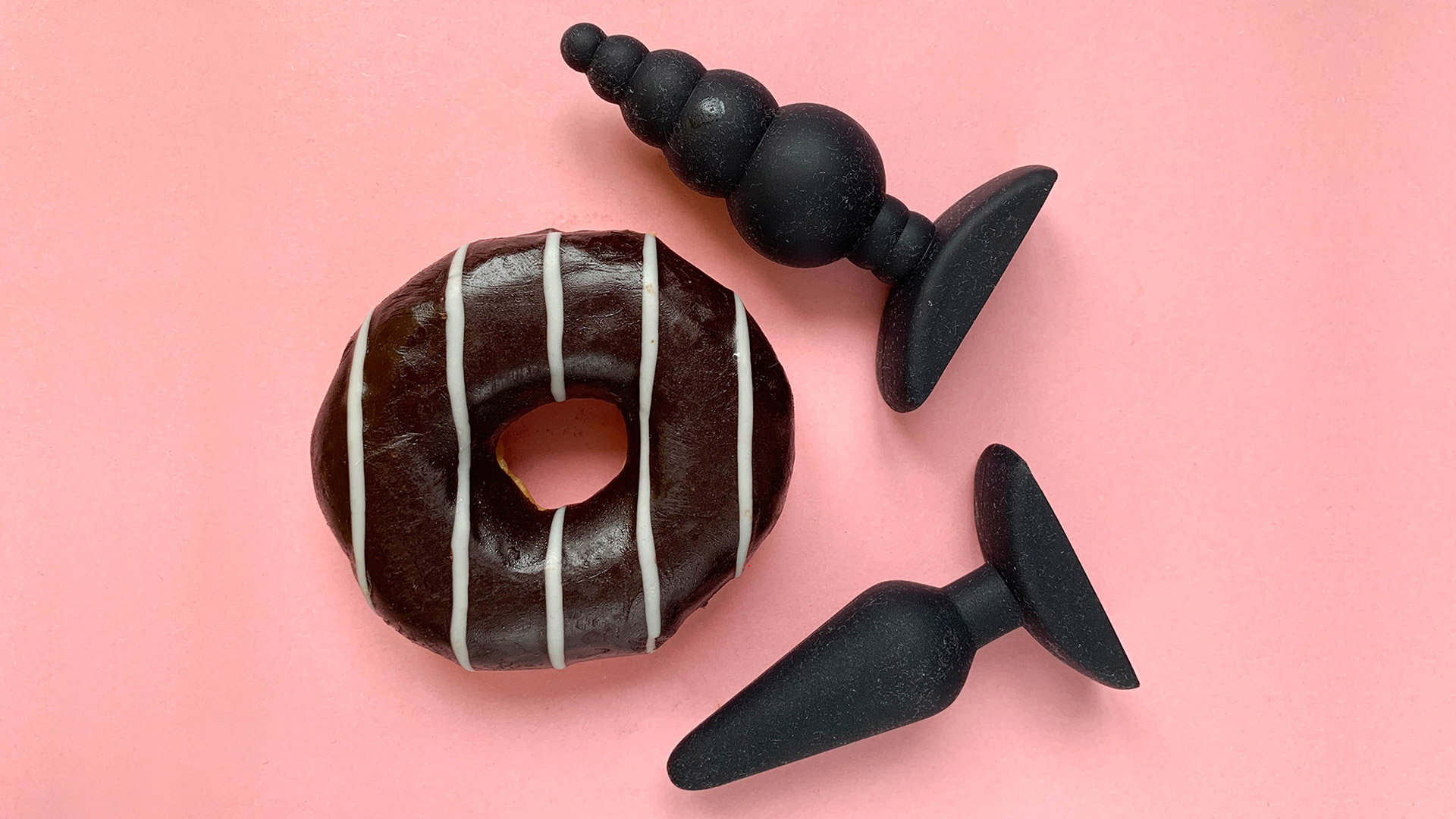 4. Vibrator - Satisfyer Pro 2 Next Generation
This is one of the best-selling clit vibrators available on Amazon Prime.
With 11 intensity settings for touch-free use, a rechargeable battery and the fact that it's waterproof, no wonder this stimulating toy has been given 74% of 5-star reviews!
Based on the fact that it's waterproof, fill up your bath, burn some scented candles, pour a glass of your favourite wine, and let the vibrator do the rest!
Rabbit vibrators are still some of the most popular sex toys in the world!
It's a sex toy designed to stimulate jointly your G-spot and clitoris, if you are looking for double the pleasure! The choices on the styles, functions, shapes, and sizes are nearly endless!
There's also plenty of ways you can use this but, we would recommend letting your imagination go wild, with a set of extra "ears".
6. A Silicone Double Dildo
Double the amount of pleasure with this unique U-shaped toy!
With two flexible ends, you can find out what it feels like to be satisfied from both sides simultaneously. If your partner is into it, why not let them get in on some of that action too?
As the saying goes, sharing is caring!
7. Double Strap Cuff
This one's not for the fainthearted, but if you are in a naughty mood then you can let your partner punish you with these!
Regardless, if you are a BDSM fan or if you are just up for an 'adventurous' evening, these toys can be the cherry on the icing!
There are kinky toys for all levels, from the beginners who are testing the waters, to the experts who enjoy going all out and having full control.
So, strap in and don't forget the safe-word!
8. Fifty Shades Of Grey Twitchy Palm Spanking Paddle
Ouch! Did you feel that? Yeah, that's right, I'm talking about spanking paddles!
These sexy spankers are used not only on your BDSM sessions but also to contemplate your fantasies! You will find them available made from different materials and they're perfect for making your slave bend over in front of you and beg for more!
You better know that their knees won't be the only thing buckling!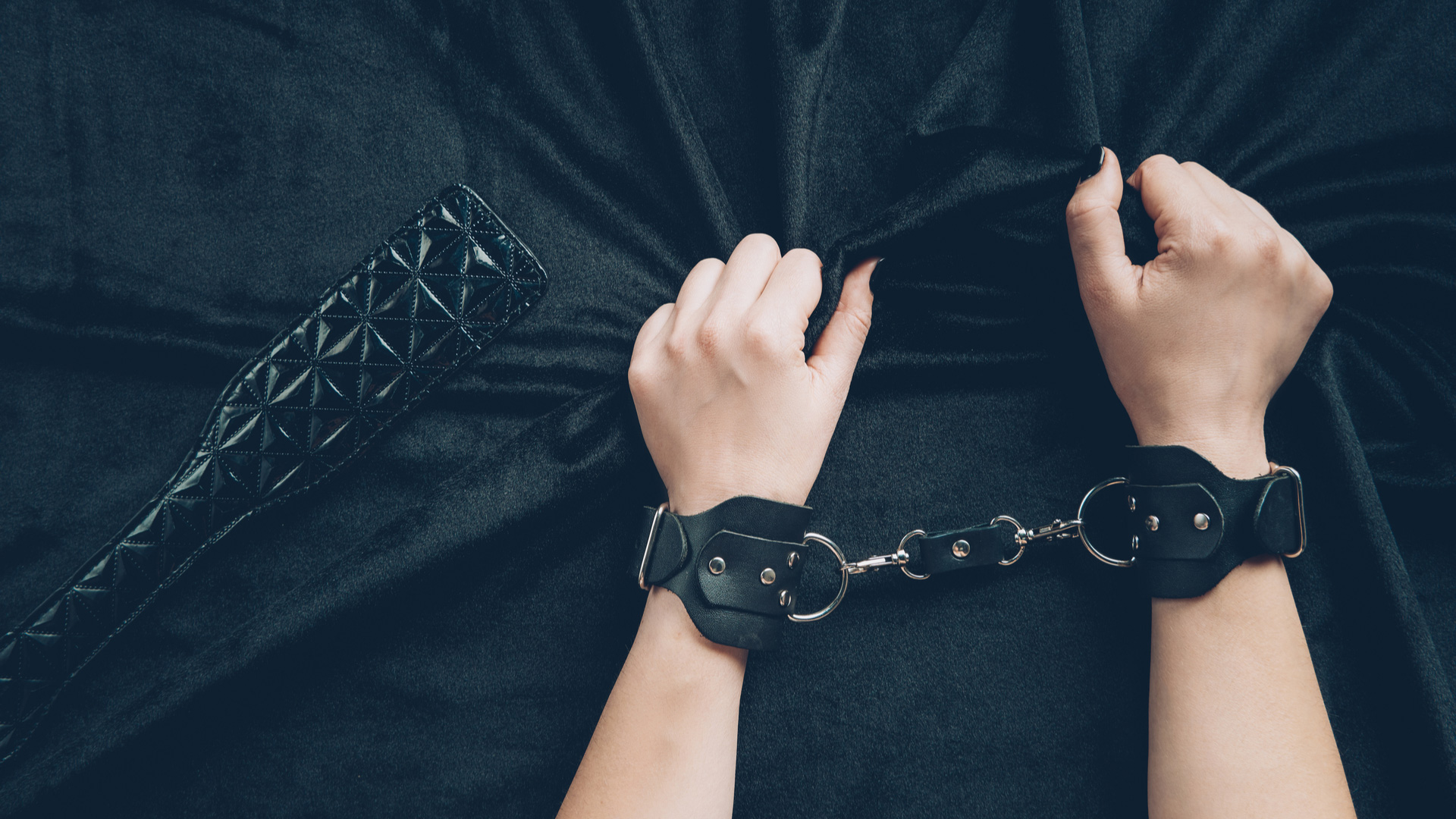 Probably one of the safest couples sex toys to use!
Vibrating cock rings are designed for stronger, harder erections. It is exactly what you would need for that sweaty session to last longer! Its vibrating function has made it a favorite among couples!
So, no need to wait any longer, because any vagina will welcome this lovely toy!
A magic wand vibrator is one of the most famous sex toys in the world!
They are good for "multitasking" and useful for any sort of occasion! They are super hot for oral, vaginal, and even anal stimulation!
If you're looking for some out-of-the-box ways to use it then, it is excellent to massage your partner's sore muscles. I wouldn't hesitate to use it for foreplay as well!
But don't take our word for it, let the "magic" of this wand enthrall both you and your partner!
11. Lovehoney's Strap-On Harness Kit
Using a strap on is a wonderful way to offer some exciting dynamics and changes of roles in a sexual relationship.
Strap-on dildos have not been around for long but they have become quite the trend and are surprisingly used by straight couples. In fact, it's become such a huge thing that it's put a new word into the dictionary!
"Pegging" is when a person with no penis uses a strap on to penetrate a person with a penis. This may seem a bit scary for certain guys, mostly because it raises questions like 'Does this make me gay?' Just to reassure you, the answer is NO!
Allow your lady to have this sort of control over you and feel what it's like to be on the other side of the fence!
The name may seem a bit odd and the picture of an egg when it comes to sex is not really the most amusing one! Trust me, ladies, that this one here will change your idea of "fun in the bedroom" forever!
Egg vibrators are great for clitoral and vaginal stimulation. Despite the shape of an egg, they may even come with a wire. Some of them can be controlled remotely by your partner, from a distance of up to 8 meters! So, allow your partner to have some control of your vagina, even if he's not around!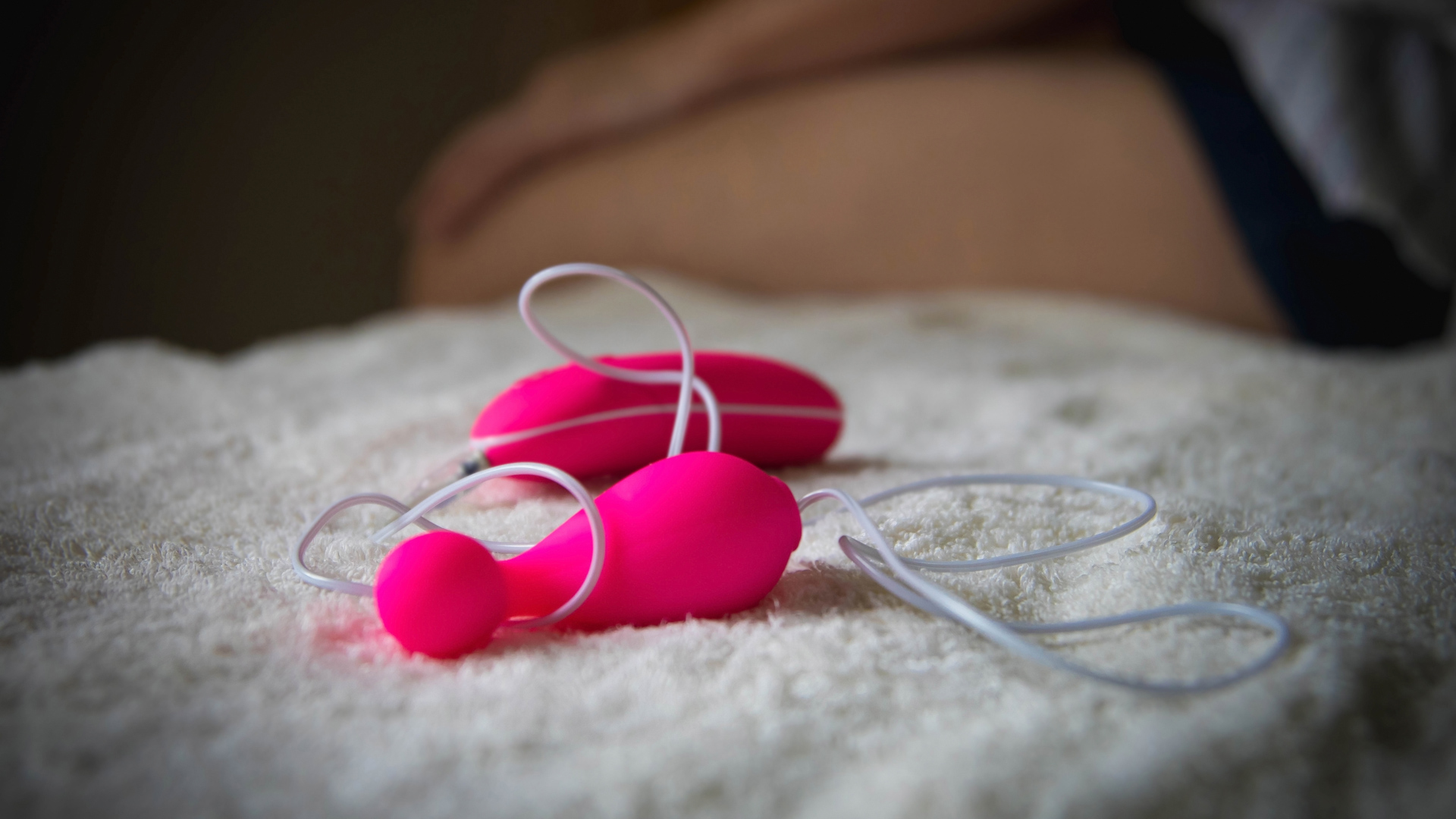 At the end of the day...
When it comes to sex you can never go wrong with the missionary position but if you are interested in something a bit spicier, there's nothing stopping you!
After all, sex is all about having fun and enjoying yourself (either alone or with a partner)!
So, why don't you have a chat with your other half about the use of toys in the bedroom? As long as it's something you can try out together, I am pretty sure they won't say no to giving it a go!
And hey, Christmas is just around the corner. If you are looking for a gift that will get you hot under the collar, there's nothing better than a sex toy!